Kemptville Live is just around the corner, and soon Old Town Kemptville will be packed with fans coming from all around the province. With an amazing line-up of performers, this is sure to be the best Kemptville Live Music Festival yet. This year, there are a ton of amazing food vendors as well as local businesses where you can grab some grub while at the festival.
Local Places to Eat
All the restaurants listed in this section will be offering a 15% discount to any festival attendee. Just show your wristband at checkout to redeem this promotion.

Geronimo Coffee House – 146 Prescott Street
A local hotspot, Geronimo has some of the best coffee and lunch items in town. From a regular cup of coffee to a London fog, Geronimo has something for everyone.



Mr. Mozzarella – 103 Prescott Street
Their location in the heart of downtown Kemptville makes them a popular pizza spot. The restaurant doesn't just serve pizza, they also have poutine, chicken tenders, footlongs, and more.



Crusty Baker – 16 Prescott Street
An amazing local bakery that sells sandwiches, soup, and fresh baked bread. They also have a great selection of baked treats that would make a great snack!


Paulina Hrebacka/The Kemptville Advance

Salamanders Restaurant – 28 Clothier Street E
With a waterfront patio, Salamanders is almost always packed. They have a very diverse menu with options like stir fry, steak, jambalaya, quiche, fish and chips, and more.



South Branch Bistro – 15 Clothier Street E
A big supporter of locally grown food, the South Branch Bistro has an array of delicious meals from salads to ribeye. They have a large selection of gluten free, vegetarian, and vegan options as well.



Grahame's Bakery – 115 Clothier Street E
Operating since 1885, Grahame's Bakery is home of the famous heritage wood burning oven and recent recipient of the Local Food Champion award. They offer a variety of baked goods such as donuts, cookies, butter tarts and breads. Please note - cash only.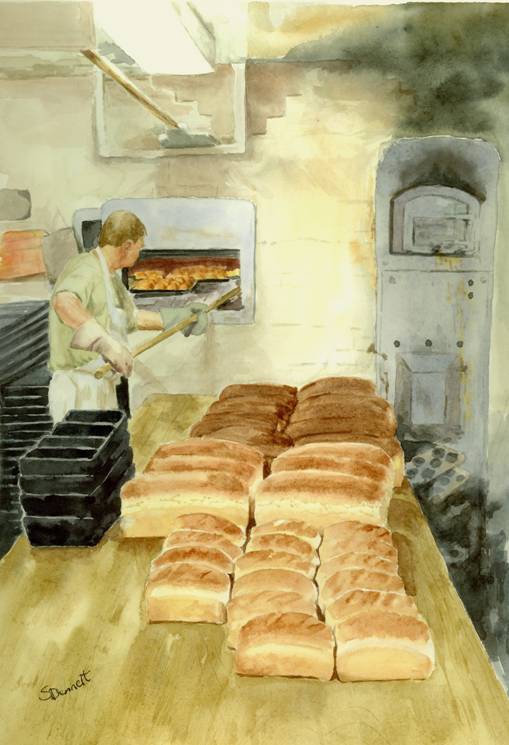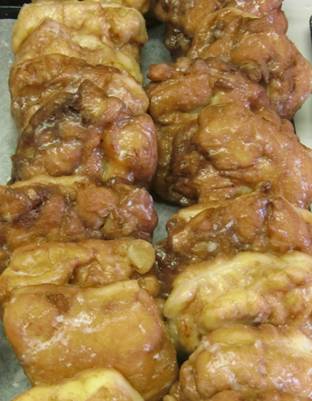 Fast Eddie's Diner – 200 Sanders Street
A popular local breakfast spot, Fast Eddie's offer's Club sandwiches, classic breakfast, soups, omelets, waffles, and more.

On Site Food Venders
Want to stay on site? Visit these vendors in between getting your jiggy on.

Fat Les's Chip Stand
A local favourite, Fat Les serves fries, hot dogs, poutine, their famous perch rolls and more. The company supports a lot of local events and has many locations around the North Grenville area.

Gabriel's Pizza
Serves a variety of izza with many different options like meat lovers, Hawaiian, and peperoni.

Royi
A Latina fusion food truck that serves nachos, tacos, and much more.

Equator Coffee
An ethical coffee company out of Ottawa, Equator offers a variety of brews that are ethically sourced and support coffee farmers around the world.

Bonita's Cantina
A Mexican food truck from Ottawa with an array of Mexican and Canadian dishes from poutine to enchiladas.

The Smoque Shack
From Ottawa, they serve a variety of smoked meat like brisket, ribs, pulled pork and much more.

Foster's Incredible Food Factory
Serves a variety of foods with a very unique selection.

Roost
From chicken wraps to chicken wings, this Ottawa based food truck serves a variety of chicken as well as poutine and more.

Abou Bellal's Ozzy Food Market
One of the most popular shawarma spots in Ottawa, they serve classic shawarma and a variety of other baked goods and meats.

Heavenly Dreams Ice Cream
Beat the heat with soft serve, popsicles, milkshakes, banana floats, and more.